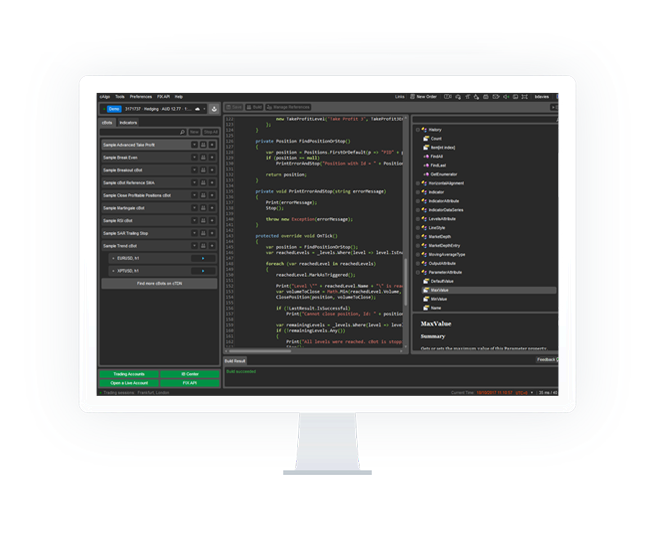 Automated Trading
Formerly known as cAlgo, cTrader Automate is an algorithmic trading solution, natively integrated with cTrader, and working seamlessly alongside other platform functionalities. Traders can build automated trading robots and custom indicators in the popular C# language, using the highly functional cTrader API from a platform, equipped with necessary tools to properly backtest and optimize trading strategies.
cTrader Automate.API
cTrader Automate.API is specifically designed for margin trading, and uses a human-readable format to effortlessly engage users and developers. The functionality of the API is extensive, and supports everything imaginable in the context of trading Forex and CFDs. Market data, trading history, all order types and position modification settings, as well as symbol, account, connectivity and error information are available to incorporate as much detail as possible into automated strategies.