FOREX
Our long-standing relationships with Tier-1 institutions enable us to provide traders with an ultra-reliable price feed and institutional pricing on over 80 currency pairs. 
Leverage up to 1 : 200
Spread from 0.05 pips
Fast and easy account funding
WHAT IS FOREX
Forex is a speculation-based market that's traded in pairs. When you trade Forex, you buy or sell one currency against the other without physically owning them.
For example, if you believed that the price of EUR will rise against the USD, you'd
place a BUY order. If you thought that the price of EUR will fall, you'd place a SELL order. If your prediction was correct, you'd make a profit, which would be equal to the difference between the open and the close price.
Reduced Forex trading costs with Ags Markets
While the difference between the open and close price is your gross profit, you would also have to include your trading costs in the equation. The most essential trading cost is the spread and depending on the account type you choose
MANUAL
Make your own trading decisions and place your trades manually on cTrader.
COPY
You don't want to trade on your own? Start copying tested strategies on cTrader Copy.
ROBOTS
Use the cTrader's cBots to automate your trading for increased speed and objectivity.
SIGNALS
Get actionable in-platform trading recommendations from Trading Central, a global leader in financial market analysis.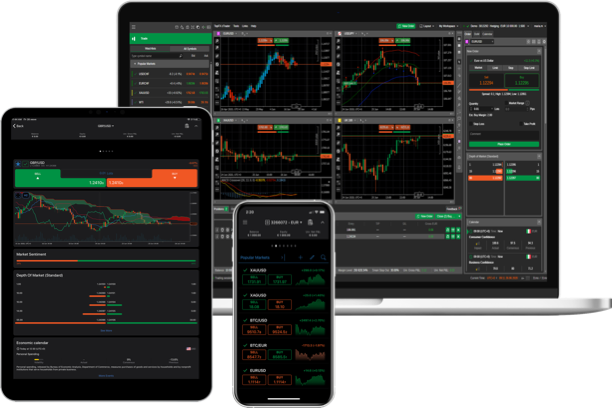 cTrader Deskop and Web
cTrader is a reliable platform that stands out for its charting tools, advanced order types and robust risk management features.
Ctrader Mobile ans tablet
The cTrader app is constantly being optimised for high-performance and enables you to have full control over your trading activity while on the move.